In Kris Calvin's debut mystery One Murder More, a beautiful legislative aide is found stabbed to death in California's Capitol building. Maren Kane, a lobbyist for a fledgling Sacramento-based toy company, is in the midst of a legislative fight that could make or break her career. She doesn't have time for a coffee break let alone involvement in a murder investigation. But when police arrest Maren's colleague for the crime, she's certain they have the wrong man. The cops suspect a crime of passion—love gone wrong. Maren knows that in the capital, money and power drive all things tragic and scandalous. Sex and love are little more than window-dressing. But will she be able to prove her theory—and free her friend—before she becomes the next victim?
BUY THIS BOOK:
Amazon
Inkshares
IndieBound
BOOK REVIEW:
One Murder More is a murder mystery centered on the political ins and outs of state legislation in Sacramento, California. The key player is a lobbyist named Maren Kane who stumbles upon a sinister plot in a "wrong place, wrong time" scenario, but whose current lobbying efforts also place her in peril.
The opening of this book presents an immediate obstacle and threat which Maren has to navigate. She must save two children from drowning in a car that has rolled off the road onto its back. My natural concern for any children placed in such a dire and seemingly hopeless situation drew me into the book and emotionally connected me to Maren as she swam to rescue them. This opening was clever for three reasons. One: Heroic aspects of Maren's character are illustrated when her immediate response is to dive in and pull them from the wreckage. Two: The reader is automatically inclined to cheer her on, creating an instantaneous connection between reader and protagonist. Three: The arrival of a handsome man with a gun who is able to shoot out the windows and assist in the rescue adds the possibility—and likelihood—of a promising romance, introducing a new character that is also heroic in nature in a hi-you're-oh-so-yummy kind of way. It's a masterful opening for a well plotted murder mystery.
As the story continued, the author's easy writing style and strong voice pulled me into the narrative and kept me there on a permanent basis. Fundamental writing techniques that are sometimes overlooked by debut authors were present within the pros of the story. I enjoyed the author's natural propensity for painting a vivid picture of what each character, secondary or otherwise, looked like. For example, when describing Sean Verston the author uses phrasing like, "…there was something of an oversized, happy golden retriever in his demeanor." or when describing Senator Rickman, "…she looked like a lifeguard who had aged well." Simple descriptions, really, but they avoid clichéd phrasing and give us a better idea of how the author envisions the characters. This adds more depth to these characters and also allows us insight into the inner musings of the protagonist.
Maren is a determined female with a sharp mind, dry wit, and a loyal streak that leads her into constant danger as she tries to prove Sean's innocence during a murder investigation. Her stubborn refusal to believe that her friend is capable of murder and her dogged determination to capture the killer herself takes the reader through a series of leads, dead ends and intriguing discoveries with no clear picture of how the puzzle pieces fit together until the very end. I enjoyed the unpredictability of the case. So many murder mysteries struggle to maintain the actual element of mystery due to similar plot points, but this one had me stumped.
I enjoyed learning about the politics involved in passing bills and the role lobbyists and senators play in all of this. The information was nicely articulated without using political jargon that most likely would have left me more than a little confused, and it was all pertinent to the story line, furthering the plot while giving me a brief education. I can honestly say I feel smarter for having read the book rather than feeling as if I wasted my time.
I think the only things that left me slightly frustrated were a few scenes that seemed to be glossed over or cut short. The author ended a few chapters without fully fleshing out the scenes and then began the next chapter by summarizing the events that had previously occurred. When Maren is shot by the intruder, I wanted to know what happened once she called the police. The chapter ended and then the next chapter began with a summary of events. It takes us out of the moment and forces the built up tension to relax. Almost as if we're receiving a brief breather from the danger when baited breath is really what the author should be shooting for. (No pun intended there)
Another example of this involves the dynamics between Alec and Maren. I would have expected more dialogue between them after rescuing the children. It was a pretty harrowing experience. We aren't privy to the events or the conversation they share when they are invited to a "thank you" dinner for rescuing the kids, and their date at the shooting range ends before it even begins. For their romantic connection to be believable there needs to be more of a set-up here. A brief summary of events doesn't really allow us to experience that budding relationship. I get that this is a murder mystery and romance is a small blip on the radar, but if the author introduces a love interest and then glosses over the important developments of that relationship, then their connection isn't believable and the kissing at the end makes you wonder if you missed something in the middle. Just an actual conversation between the two that builds their deepening connection and gives the reader one of those, ah-ha moments would have done it for me.
This book was filled was some awesome one liners, and when Maren's ex-boyfriend essentially proposes to her in the most unromantic, analytical way imaginable, I couldn't help but laugh my head off when her response was to simply stand up and walk away. That was awesome. I did some snickering throughout the entire book. The action was exciting, and the red herrings within the story accomplished their job of keeping me guessing until the very end.
Kris Calvin's debut novel will captivate fans of murder mysteries and thrillers alike. With her natural ability to weave an intricate and intriguing storyline, she has established herself as an accomplished and talented addition to the world of murder and suspense. She's sure to become an author you're dying to follow. (Okay, that pun was intended)
ABOUT THE AUTHOR
A former local elected official, Kris Calvin, knows politics from the inside out. She lives minutes from Sacramento, capital city of California and has been honored by the State Assembly and the California Governor Schwarzenegger's office for her leadership in political advocacy on behalf of children. Educated at Stanford and UC Berkeley in psychology and economics, Kris loves mysteries and thinks there's no better way to achieve work-life balance than to stumble upon a corpse, unravel the relevant clues and find the killer (so long as all of that happens between the covers of a good book). One Murder More is the first in Kris Calvin's new Maren Kane mystery series.
Want to connect with author Kris Calvin?
Website: http://www.kriscalvin.com/
Twitter: http://www.kriscalvin.com/
COMING JUNE 1, 2015:
To learn more about Kris and the story behind One Murder More please click on the link below and you'll have automatic access to my interview with this exceptionally talented author.  http://authorcjanaya.com/blog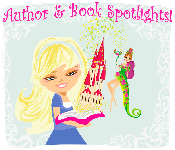 (Visited 75 times, 1 visits today)